Vertical packaging machines
Inclined packaging machines
Weighers
Dosers
Multihead weigher RS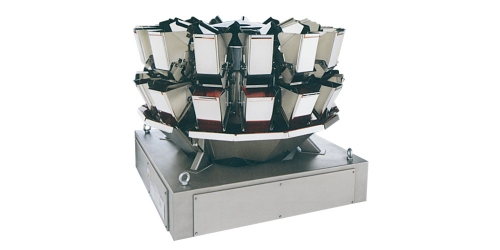 The Multihead weighers of the RS Series are designed to achieve performance levels of packaging higher than those obtainable from any other equipment of the same category, taking into account your specific needs of production and processing.
The RS Series offers: greater precision that means more packages per kg of product, faster calculation time to get more packs per work shift; self-adjusting vibrating system to optimize the flow of the product; simple cleaning system without tools to reduce downtime of the machine; user interface easy to learn.
Applications include: snacks, pastries, biscuits, cereals, pasta, pet food, frozen foods, salads and fresh agricultural products.

TECHNICAL DATA:
RS series model with 10 heads
Weighing volume………
Weighing speed ……. ppm
RS series model with 14 head
Weighing volume …….
Weighing speed ……..