Vertical packaging machines
Inclined packaging machines
Weighers
Dosers
Multi-head weigher SE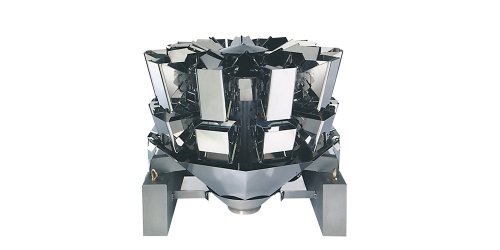 The multi-head weighers SE, economical series, are manufactured for a highly accurate weighing at moderate speed.
It's the ideal model for companies that use the multihead weighing for the first time.
Simple controls make this model economic and characterized by easy operation.
Customers that replace the weighers of the linear type with the weigher of the SE series will benefit from higher weighing precision, higher speed, less product waste, best efficiency for the entire packaging line.
Applications include: snacks, pastries, biscuits, cereals, pasta, pet food.
TECHNICAL DATA:
SE series model with 10 heads
Weighing volume 4 l.
Weighing speed 60 ppm
SE series model with 14 heads
Weighing volume 4 l.
Weighing speed 80 ppm