Single-dose pieces counter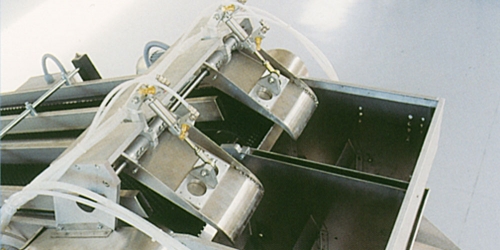 SINGLE-DOSE PIECES COUNTER
The single-dose pieces counter allows you counting various types of products such as: single pieces exited from production lines or any type of single-dose product outgoing from one or more lines of horizontal packaging such as croissants, biscuits, crackers. Imasezzadio manufactures three models of pieces counters: 1 track, 2 tracks, 3 tracks.
Speed of the single-dose pieces counter:
With 1 track: 130 pieces / min.
With 2 tracks: 200 pieces / min.
With 3 tracks: 390 pieces / min.